The oil temperature will be too high When we use hydraulic jacks sometimes
When we use hydraulic jacks, the oil temperature will be too high. How can we solve this phenomenon? Below, our staff will give you a brief introduction
When we use hydraulic jacks, the oil temperature will be too high. How can we solve this phenomenon? Below, our staff will give you a brief introduction to the relevant knowledge points.
There are impurities in the hydraulic oil used or the specifications of the hydraulic oil used do not match; 2. The pipeline in the hydraulic jack system is not smooth, including the hydraulic jack joint, the hydraulic jack connecting hose, and the hydraulic pump station suction port. Place to check.

For bottle jack inspection, the ratio of specifications is still very important.
Now the emergence of electro-hydraulic jacks has brought great convenience to our work, and has been widely used in various places, so what should be paid attention to when using it? The editor will give you a brief introduction to the relevant knowledge points below.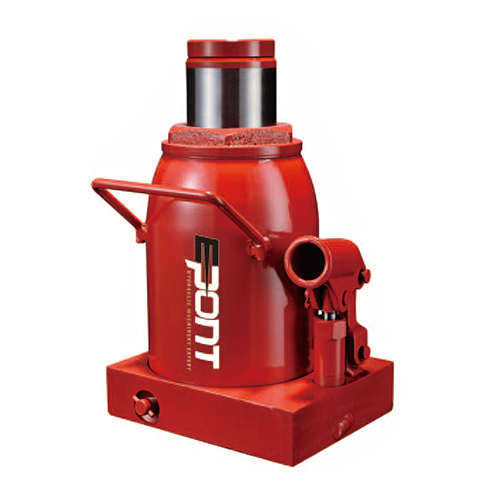 1. When using an electric hydraulic jack, please use the pipe handle to tighten the hydraulic valve bolt first, and then move the hand pump up and down. The electric hydraulic jack can be raised, if you want to put it down, please loosen the hydraulic valve bolt slowly. It can be lowered, and the electric hydraulic jack cannot be lowered automatically when there is no gravity. The top load is twice the claw load. If the height permits, try to use the upper position.

2. The electric hydraulic jack uses R22 or R32 hydraulic oil. Do not use other oil bodies to avoid affecting the normal use of the electric hydraulic jack. When refueling, please place the electric hydraulic jack in a normal upright state. Fill it up until the oil is empty and overflows. oil.

3. The main shaft of the electro-hydraulic jack is specially processed and smooth, which reduces the friction between the upper and lower oil seals, eliminates the common oil leakage of the jack, and prevents accidents caused by the tilt of the heavy object during the lifting process due to oil leakage accident.

4. The relevant content of the electric hydraulic jack is introduced to you first. I hope the above content can be helpful to everyone. Thank you for watching. If you have anything you don't understand or if you