A brief introduction to Separate hydraulic jacks
Separate hydraulic jacks are divided into manual separate jacks and electric separate jacks. The manual separate jacks are divided into ultra-thin jacks, high jacks, multi-section jacks
Separate hydraulic jacks are divided into manual separate jacks and electric separate jacks. The manual separate jacks are divided into ultra-thin jacks, high jacks, multi-section jacks, hollow jacks, vertical jacks, and electric separate jacks. Ultra-high pressure electric separation jack and synchronous jack. The ultra-high pressure electric split jack is an electric hydraulic jack that uses a ZB high-pressure pump as the power source. It adopts a new structure and high-quality materials. It is an upgraded and substitute product for general jacks.
Made of high-strength alloy steel, with chrome-plated plunger, it has the functions of hydraulic retraction and overflow that can restrict the stroke. Equipped with safety pressure maintaining equipment to prevent sudden overpressure. The special structure has multiple maintenance effects on the jack. The acceptable eccentric load reaches 15% of the rated load capacity of the hydraulic cylinder. It is an easy-to-operate jack.
The use of separate hydraulic jacks should pay attention to the use of hydraulic elements. What are the precautions for using the separate hydraulic jack? Let's take a look together below.
The Speciality Hydraulic Bottle Jackis different from ordinary hydraulic jack, you need to know more before using it.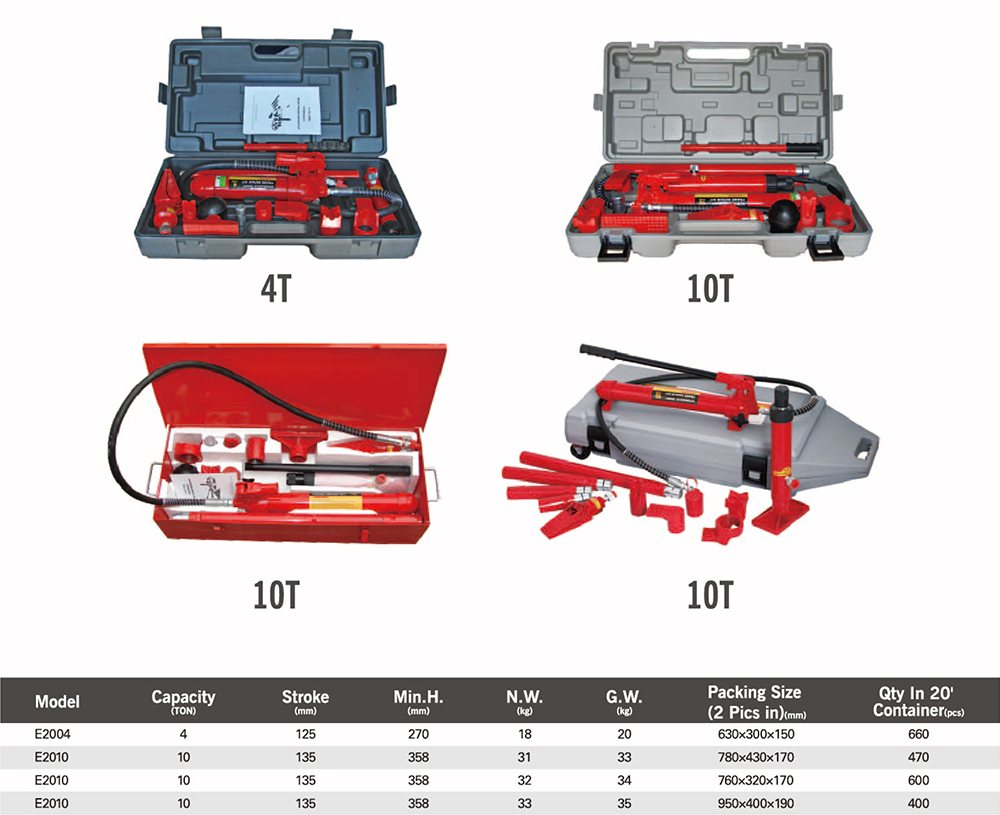 Use of Separate hydraulic jacks:
  1. Before use, check whether each part is normal.
  2. Strictly abide by the regulations in the main parameters during use, and avoid super-high and overload, otherwise, when the lifting height or the lifting tonnage exceeds the regulations, serious oil leakage will occur at the top of the cylinder.
  3. If the amount of oil in the manual pump body is insufficient, it is necessary to add N33# hydraulic oil that should be fully filtered to the pump before it can work.
  4. For electric pump, please refer to the manual of electric pump.
  5. The center of gravity of the weight should be moderate, and the jack should be selected reasonably. The bottom surface should be leveled. At the same time, the soft and hard conditions of the ground should be considered, whether it should be lined with tough wood, and whether it is placed smoothly to avoid sinking or tilting of the load.
   6. After the jack lifts up the heavy object, the support should be used to support the heavy object in time. It is forbidden to use the jack as a support. If you need to support heavy objects for a long time, please use CLL self-locking jacks.
  7. If several jacks need to be lifted at the same time, in addition to the correct placement of the jacks, a multi-jack diverter valve should be used, and the load of each jack should be balanced, and pay attention to keeping the lifting speed consistent.
For Speciality Hydraulic Bottle Jack , it can also be operated based on experience.