Runaway phenomenon of hydraulic jack car lift
It is a runaway phenomenon of hydraulic jack car lift. What should we do if the runaway phenomenon occurs during the use of the electric jack
It is a runaway phenomenon of hydraulic jack car lift. What should we do if the runaway phenomenon occurs during the use of the electric jack? You can first loosen the oil drain screw on the pump body, lift the pump body upright and hit it downward for a few times, and then tighten the oil drain screw to continue using. When using an electric jack, do not add partial load or overload, so as to avoid the danger of damage to the electric jack.
Avoid accidents
When there is a load, do not remove the quick connector to avoid accidents and damage to the parts. This machine uses oil as the medium. The oil and the machine must be maintained well to avoid blockage or oil leakage, which will affect the use effect. The new or long-placed electric jack, because the hydraulic jack electric pump has a lot of air in the internal storage, when you start to use it, the piston rod may have a slight sudden jump.
The high-voltage large-tonnage electric jack reciprocates 2-3 times without load to remove the air in the cavity. Long-term idle electro-hydraulic jacks will harden the seals because the seals are not working for a long time, which will affect the service life of screw jack electric pump, so the electric hydraulic jacks are not in use , The ultra-high-pressure large-tonnage electric jack reciprocates 2-3 times without load every month. The solution to the empty hitting phenomenon of the electric jack is introduced here. You are welcome to follow our website updates at any time, and we will continue to organize it for you.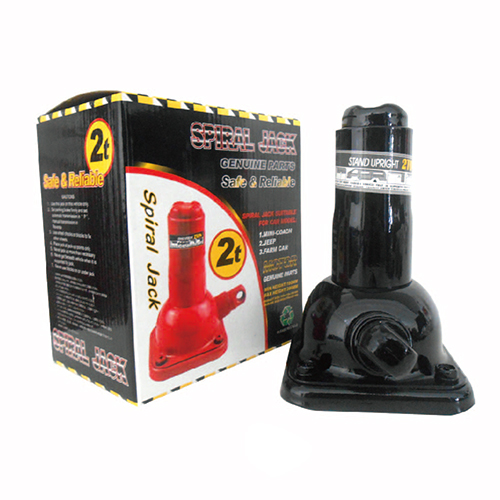 Electric jack

Electric jacks can be said to be ubiquitous in our lives, because with the improvement of the product, the product can be used not only in bridges, railways, construction, transportation and other industries, but also as a tool for repairing cars. Therefore, Today's focus is to give you a detailed introduction to the application of electric jacks in repairing cars. I hope those who are interested will not miss it.

When we are in the process of repairing a car, when the vehicle is lifted by hydraulic jack car lift, we must never start the engine, because the vibration of the engine or the rotation of the wheels will cause The vehicle slipped off the jack, causing danger. In order to ensure the safety of various types of cars, jacks generally have a fixed position when they are used, and they cannot be supported on bumpers, beams, etc. with jacks. Maintenance personnel must not work under unsupported vehicles. Passengers should not stay in the vehicle when changing wheels, because their movement may cause the vehicle to slip off the jack.